ąŁAshizuri-Uwakai National Par 11,166 ha.:(Nov. 10, 1972)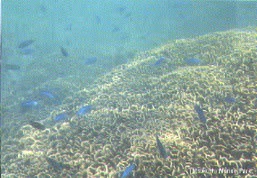 This park is located in the southernmost tip of Shikoku. Ashizuri Promontory, a major touristic attraction, offers magnificent sea-scapes, with many high and steep granite cliffs facing to the Pacific Ocean. Many beautiful groves of camellia trees and other plants provide the illusion of staying in subtropics to visitors.
Tatsukushi-Chihirosaki area is often referred to the site of"rock museum", possessing unique rock patterns. Oodo Coast consists of many granite cliffs, as high as 140m, and many other rock columns, tunnels and caves, offers beautiful seascapes.
The west coast of Ehime Prefecture, part of the national park, has rias type coastline. Numerous islands of various sizes and shapes are found close to the shoreline.
Many splendid"marine park zones"also characterize this national park. Nametoko Valley, where many granite rock formations are found, is famous of its magnificent view of forests and waterfalls. Sasayama and Hoketsu Pass serve visitors excellent viewpoints for seascape of the park.

All Rights Reserved, Copyright Ministry of the Environment.